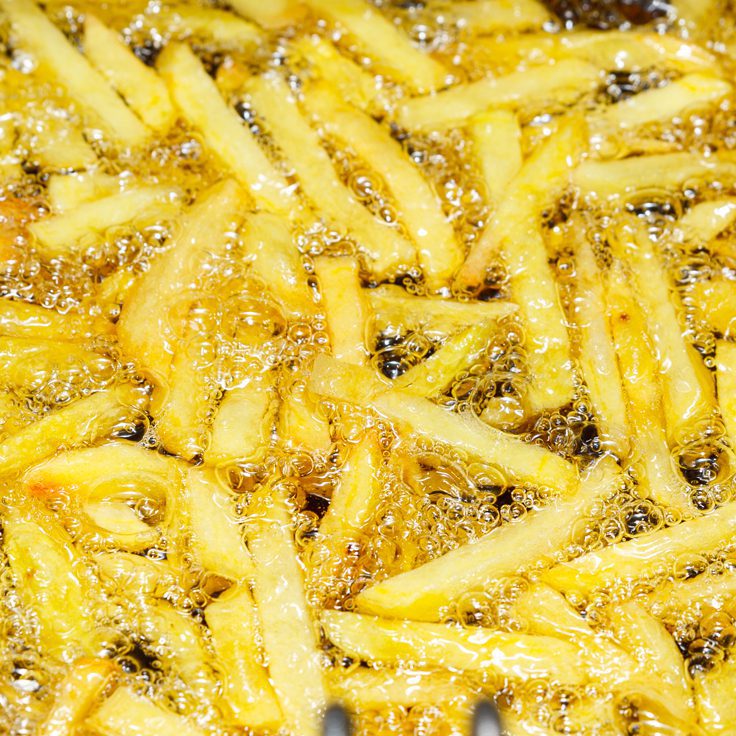 Faster frying time
Improved cutting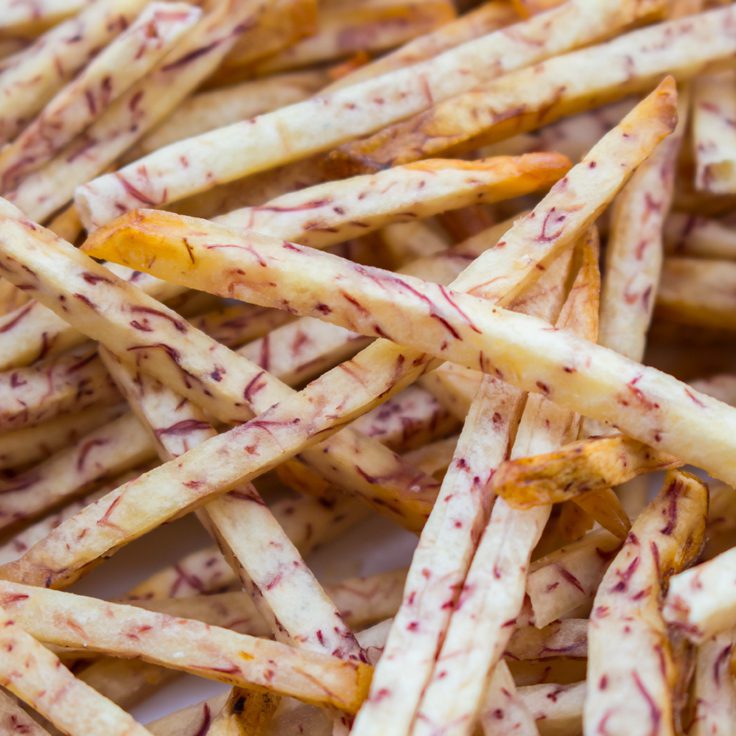 New raw material
Longer fries
New cuts and shapes
Water savings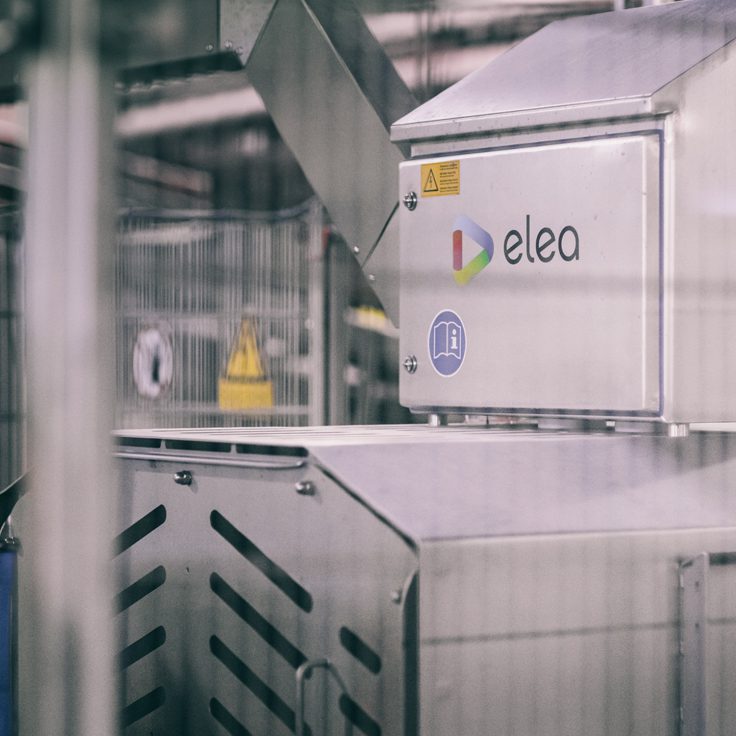 Energy savings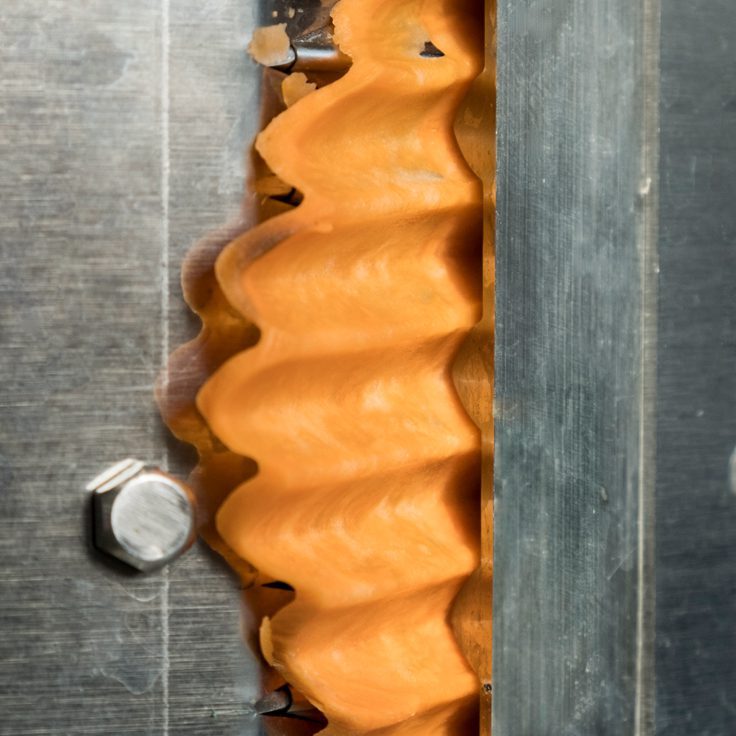 Longer knife durability
Even colour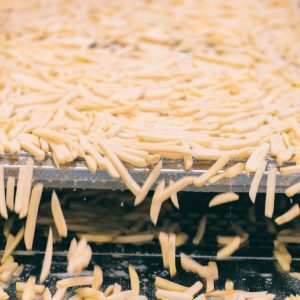 Higher capacity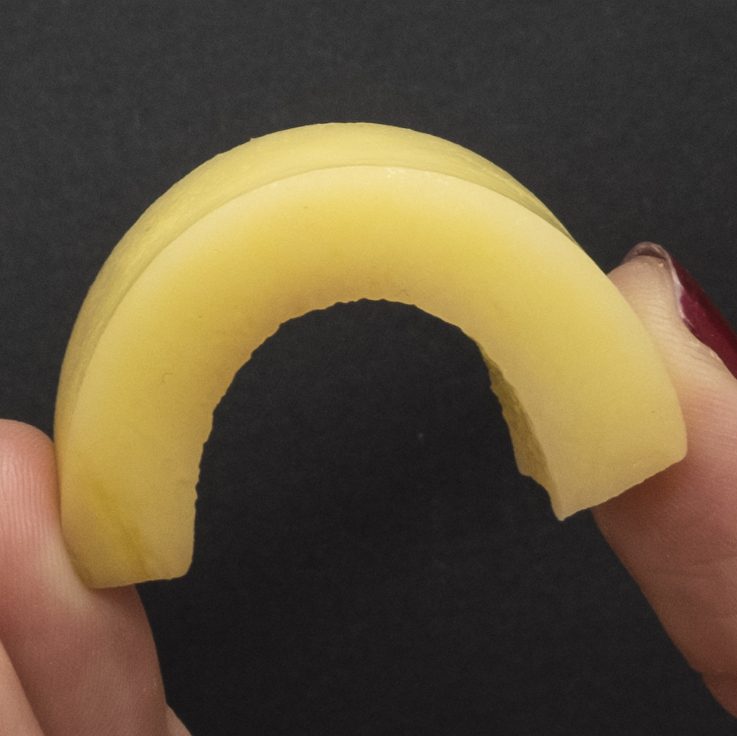 Smoother surface
OUR PEF ADVANTAGE™ BELT PEF SYSTEMS WILL CHANGE THE WAY YOU THINK ABOUT PROCESSING FRENCH FRIES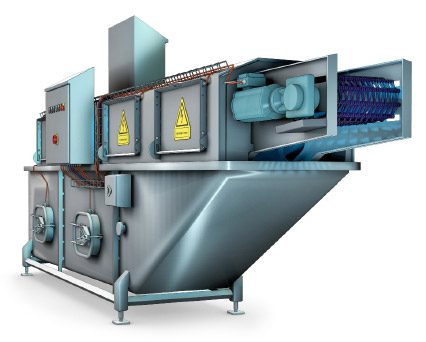 PEF ADVANTAGE™ BELT
The Elea Pulsed Electric Field Advantage™ Belt systems are the optimal solution for the treatment of potato, sweet potato, taro, cassava and parsnip for French fries production.
The PEF Advantage™ Belt system is available in a range of four models: PEF Advantage™ Belt One, 10, 100 & 1000 able to process capacities from 1 t/h up to 60 t/h.
All of them have a quick start-up, small footprint and are easily implementable in your French fries line.
This system allows large energy and water savings along with many other process and product benefits.
ELEA PEF BENEFITS FOR FRENCH FRIES
Low energy use
Reduced blancing
Improved cutting
Less fracture
Even colour
Less Oil uptake
Enhanced process optimisation
Reduced blade wear
Reduced water consumption
Less heat
Faster frying time
Faster process times
The Elea PEF Advantage™ Belt Pulsed Electric Field treatment enables gentle cell opening in the tuber cell (potatoes, taro etc). This results in a softer raw material that is much easier to process and brings added benefit to the production of French fries. Improved cutting behaviour results in less knife wear and in less breakage. Elea PEF reduces feathering and enables longer fries, and a smoother surface resulting in an even color and less fat uptake. The yield is improved by longer fries, less breakage and less starch in the process water. The PEF Advantage™ Belt system saves energy and reduces water consumption. Because the Elea PEF treatment is a cold process, microbial load is reduced and fortnightly operation intervals become feasible. Overall savings of up to 90% compared to traditional preheating can be achieved and odor and hygiene problems normally associated with preheating can be avoided. The frying time of the French fries process is reduced which produces an even color in the fries and improves fryer capacity.
ELEA PEF IMPROVES THE PHYSICAL STRUCTURE OF RAW MATERIALS FOR FRENCH FRIES
New shapes, new products, new opportunities.
Elea reveals new applications to both process and raw produce.

Elea PEF Advantage™ Belt: saving energy and lowering water usage, increasing yield and improving colour and quality.
PEF brings positive and dramatic changes to the manufacturing process as well as to the actual raw materials themselves.
With Elea PEF, we can create radical new opportunities for French fries. The PEF Advantage™ Belt alters the cell structure and raw materials have their full potential released. For example, this twisted sweet potato French fry was easily cut from
the softened sweet potato, is fully flexible and does not break. Based on the improved water release, which is clearly visible here, also the frying process is much faster.