DISCOVER PULSED ELECTRIC FIELD TECHNOLOGY FOR YOUR JUICES, SMOOTHIES & PURÉES
9th Jun 2020. -Session over, sign up for recording.
We invite you to join us for insights, demonstrations and expert advice on how Pulsed Electric Field can improve your juice product & enhance your production line.
Pulsed Electric Field (PEF) is a continuous low-temperature process that enables extended shelf life whilst retaining the taste, colour and nutritional value of the freshly squeezed raw product. Elea PEF is a cost-effective solution with efficient energy consumption that brings new opportunities for your product and production, i.e. the option to fill glass bottles. Our PEF Advantage Pipe systems have processing capacities from 50L up to 10,000L per hour.  The systems are easy to integrate and enable a continuous production process with small footprint.
Our Managing Director Stefan Töpfl, our R&D Manager Claudia Siemer and our scientific engineer Julian Witt will guide you through how PEF works, perform a live demonstration on juice and will discuss product and process benefits first hand. A Q&A session will allow addressing any open questions. One to one sessions with the experts can also be booked for after the session.
We are looking forward to e-welcome you!
JUICES, SMOOTHIES, PURÉES & OTHER LIQUID FOODS
SIGN UP NOW FOR THE RECORDING
OUR PEF EXPERTS IN THE SESSION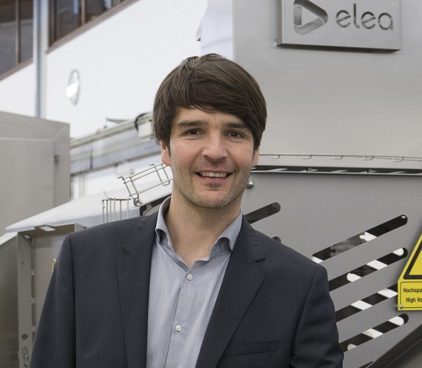 Prof. Dr. Stefan Töpfl
Managing Director at Elea
Dr. Claudia Siemer
R&D MANAGER AT ELEA
Julian Witt (M. Sc.)
R&D ENGINEER AT ELEA