FRY THE PERFECT CHIP WITH ELEA PULSED ELECTRIC FIELDS
23rd Feb 2021. – Sign up for recording.
Improve quality, reduce costs, increase yield, control colour and benefit from new product opportunities.
Join us live for one hour to discover the benefits of Pulsed Electric Field processing for potato and vegetable chips. In our online PEFinar, we will guide you through the whole production process of chips and the resulting PEF benefits in each step. Fry the perfect potato or veggie chip with our Elea PEF Advantage systems.
Our Elea PEF Advantage Belt systems improve product quality and yield whilst reducing processing costs. Raw materials treated with Pulsed Electric Field (PEF) are easier to cut or slice and show less breakage. PEF application allows to shorten frying time and temperature and reduces undesired quality changes.
In a live demonstration with our PEF Advantage B 1 system, which is specially designed for standard
chip production lines with a capacity between 1 and 6 t/h, we will show you the real PEF effect.
Our Managing Director Stefan Töpfl and our Scientific Engineer Kevin Hill will guide you through the whole session and will discuss process benefits first hand. After a live tasting with our audience at home, we will hold a Q&A session allowing to address any open questions.
We are looking forward to e-welcome you!
SIGN UP NOW TO WATCH THE RECORDING
OUR PEF EXPERTS IN THE SESSION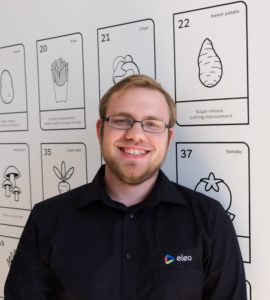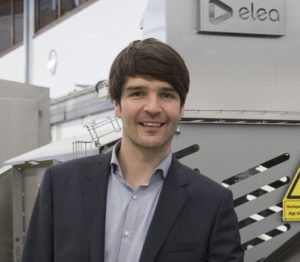 Prof. Dr. Stefan Töpfl
Managing Director at Elea