Pulsed Electric Field Technology
for potato and vegetable snacks
one to one sessions
tailor made
live demonstrations
PEF expert advice
Improve quality, reduce costs, increase yield, control colour and benefit from new product opportunities. We would have loved to discuss and demonstrate these benefits with you in person at the most important trade fair for the snack industry. As long as we are waiting for the next SnackEx to take place in 2022, we have decided: The PEF show must go on!
On 16 and 17 June, we are offering a couple of virtual one to one sessions for private and tailor-made PEF Show & Tell meetings. Topics can vary from demonstrating the PEF effect on a product of your choice, as well as addressing any open questions about PEF and implementing it to vegetable and potato processing lines.
In our on-site pilot halls in Quakenbueck, we have set up a small PEF studio, equipped with our unique PEFPilot system, a lot of potatoes and vegetables and our Elea Snack experts Dr Robin Ostermeier and Kevin Hill, both specialists when it comes to French Fries and chips processing.
Please select your prefered date and time in the calendar below. You just need to enter your contact details and the products you are interested in to see and a calendar item will be sent to your e-mail address with all event information and a link to join your session on that day.
We have slots available from 9 am to 5 pm in which we will discuss process benefits with you first hand.
We are looking forward to e-welcome you!
BOOK YOUR PRIVATE PEF SESSION
If there are no more dates available, follow the link below and we will get in contact with you.
OUR PEF EXPERTS IN THE SESSION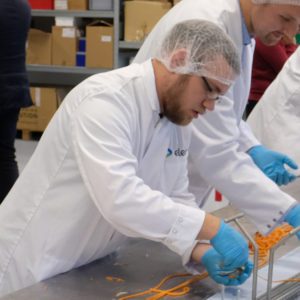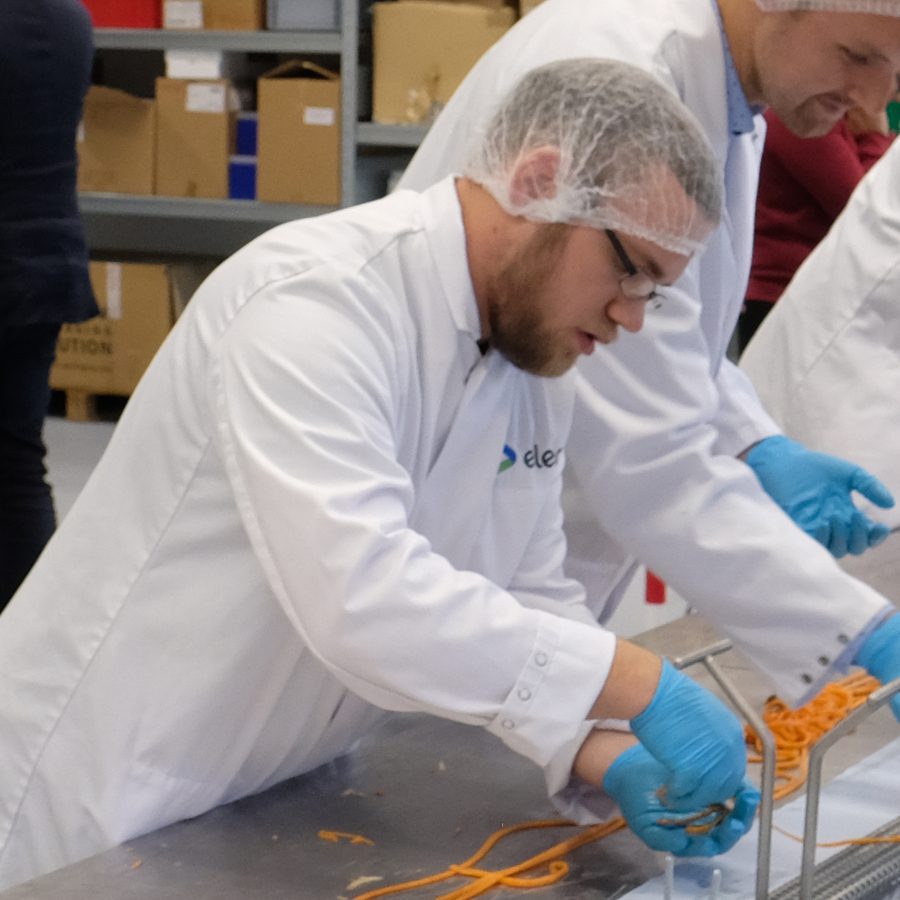 Kevin Hill  (M. Sc.)
R&D Engineer at Elea
Dr. Robin Ostermeier
R&D Engineer at Elea