ELEA AT THE TOP OF LOWER SAXONY'S SMES IN EXPORTS
Elea Technology GmbH is among the top 3 for the Lower Saxony Foreign Trade Award in the SME category
Since 2010, the Lower Saxony Ministry of Economics, Transport, Housing and Digitalisation organised an annual award ceremony in the field of export. Small and medium-sized enterprises as well as large-scale enterprises from Lower Saxony that are active abroad are honoured for their export successes. These companies demonstrate in an outstanding way their success in exploiting the potential of global exports and finding the right ways and strategies to master international challenges and explore new markets.
This year, the 13th Lower Saxony Foreign Trade Award was presented by Lower Saxony's Minister for Economic Affairs, Transport, Housing and Digitalisation, Mr Olaf Lies. The ceremony was part of the Lower Saxony Foreign Trade Day at HANNOVER MESSE.
An 8-member expert jury headed by State Secretary Frank Doods made a decision and placed Elea Technology among the top 3 nominees for the Lower Saxony Foreign Trade Award 2023 in the category of small and medium-sized enterprises (SMEs).
Elea Technology GmbH is based in Quakenbrück and specialised in the distribution and sale of PEF (Pulsed Electric Field) systems. Today, the company has established itself to the world's leading provider of PEF technology to the food, beverage & scientific sectors.
First reports on PEF use date back to the 1960s, but since the process was not so easy to implement in practice at first, it did not play a major role in food production for a long time – also in Germany.
Based on promising research at the Technical University of Berlin (TUB), a team of engineers and scientists around Dr.- Ing. Volker Heinz and Prof. Dr. Stefan Toepfl have started the development of turn-key, industrial PEF systems at the DIL German Institute of Food Technologies e.V.
PEF is an energy-efficient method of opening cells of fresh fruit, vegetables or other raw materials such as meat. This results in an increased shelf life, or even a more efficient use of the raw material for the use of the final product.
The efforts paid off: in 2012, the first PEF system was installed at a company in the region of Cloppenburg. In the same year, Elea was founded as a spin-off and received a licence agreement for the production and distribution of PEF systems developed at DIL.
A lot has happened in the past few years. Back then, the company started as a start-up with three employees, today it employs 30 professionals in different departments. Elea Technology has sold and installed around 250 systems worldwide since 2012 and has become the leading technology supplier with a network of regional representatives and technology partners. The largest systems can process up to 100 tonnes of solids or 5000 litres of liquid per hour.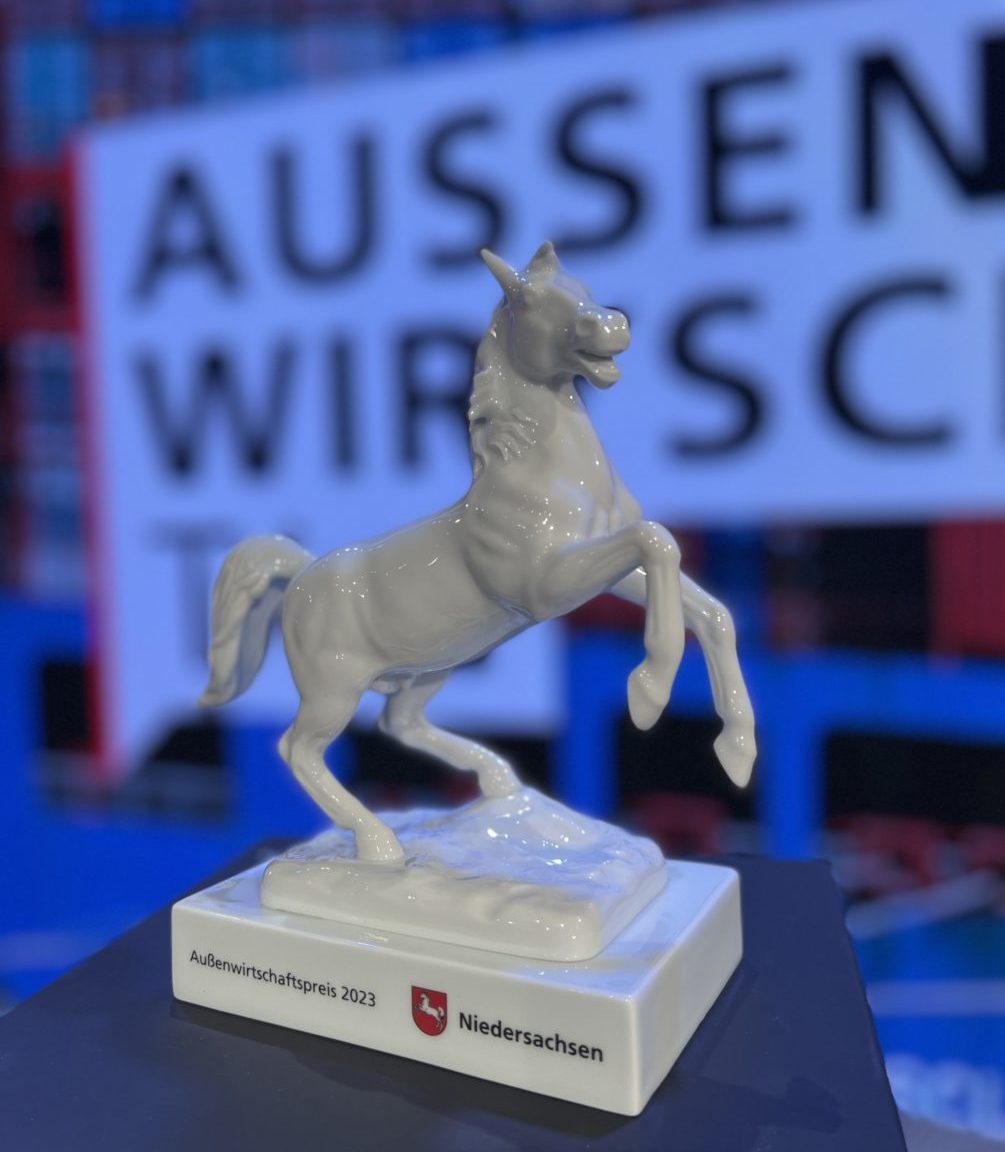 Many thanks to our Elea employees and our partners, in Quakenbrück and around the world, who work hard every day to ensure that our customers are excited and that we are constantly improving our service and offering. We are very pleased about the award and the appreciation it brings. It motivates us to continue working with great passion for this success in the future.