ELEA PEF ADVANTAGE B 10, 100 & 1000 PULSED ELECTRIC FIELD SYSTEM
DISCOVER PULSED ELECTRIC FIELD FOR BEER • MEAT • FRENCH FRIES • ALGAE • GREENS • DAIRY 12th Nov 2020.…
With over 85 Elea PEF Advantage Belt systems already installed globally, the food industry is already reaping the benefits of PEF such as greater yield, improved quality and exciting new opportunities for snack products.
The Elea PEF Advantage Belt systems are the most popular treatment solution for our international customers. Ideal for the treatment of tubers, roots, vegetables and fruits, the PEF Advantage Belt system is versatile and comes in four models – 1, 10, 100 and 1000
Our PEF Advantage Belt system has been used throughout the potato-processing industry since 2010 and our PEF technology pre-treatment has become the standard worldwide due to its dramatic and positive changes to both product and process.
The Elea PEF Advantage Belt system is an energy-saving low-temperature process that replaces the need for blanching potatoes and other produce before cutting. As well as reducing energy and water consumption by up to 90%, the PEF Advantage Belt system is a volumetric treatment, so you can expect treatment uniformity, no matter the item of fresh produce.
This uniform softening means that a smooth cut can be achieved. French fries and chips achieve longer shapes, become more pliable and
experience less breakage, ultimately leading to opportunities for more extreme snack shapes. What's more, during deep-frying 10% less oil is absorbed and browning becomes more even for a brighter, more appetising colour.
Drying processes for the production of dried fruit and vegetables can be enhanced too. The pre-treatment of food with the PEF Advantage Belt system leads to a greater diffusion coefficient which greatly improves the drying process in both temperature and time. This leads to energy savings and better shape, colour and overall quality of the dried products.
DESIGNED AND BUILT BY ELEA
We manufacture each of our PEF Advantage Belt systems in Quakenbrück, Germany. They're designed, engineered and built by experts in PEF to the highest specifications.
24/7 OPERATION
Robust build and solid-state typology ensure that the Elea technology in our PEF Advantage Belt systems is exceptionally reliable which means 24/7 operation and low maintenance costs.
Our PEF Advantage Belt systems are manufactured to the highest quality to make sure each one can withstand continuous operation and maximum performance. As part of our range of service contracts, we can supply each customer with around the clock technical support.
FULLY CUSTOMISABLE
To fulfil the needs of our clients, we've made sure our PEF Advantage Belt systems are fully customisable and scalable to specified criteria across design, mechanics and software programming.
Our expert team works in close collaboration with our clients to make sure that the system we delivery meets their requirements, so even if you need something like a split belt, we can make it happen.
TOTAL CONTROL
Our PEF Advantage Belt systems are designed to be compatible with any standard processing control system and fully accredited and certified for regional installation anywhere in the world.
We work in partnership with our clients to make sure they're using the full potential of their PEF Advantage Belt system and getting the most benefits of PEF. We'll listen to what suits your product and desired application goal and help to achieve that with a tailored treatment parameter.
TRAINING, GLOBAL SUPPORT AND INSTALLATION
Our highly skilled technical team provide comprehensive training and a continual support service around the world, including full PEF Advantage Belt system installation and maintenance.
TRAINING
Investment in training of your PEF Advantage Belt maintenance engineers and operators will ultimately result in skilled and knowledgeable personnel. This will allow for ideal system operation and performance when it comes to yield, settings, up-time and safety.
Experienced and well-trained staff are essential to your success, so we offer in-house and on-site PEF Advantage Belt system training that's tailored to your specific requirements.
SUPPORT OPTIONS
We offer a number of service options that include full support, no matter where our clients are based, and will send a highly skilled technical team to provide full installation and maintenance when needed.
We can also conduct remote monitoring of your PEF Advantage Belt system and provide customer care around the clock. It's also possible to connect to your system remotely, to allow diagnostic and support by our Customer Service department.
MAINTENANCE
Our proactive and preventative maintenance programme can be tailored to your PEF Advantage Belt system, so you can concentrate on creating and developing new ideas.
Production up-time is maximised by conducting inspections alongside a proper maintenance schedule and the replacement of PEF Advantage Belt parts if necessary.
Full crop, cutting and quality control with the PEF Advantage Belt system and Elea Cut Control
OPTIMUM PEF CONTROL
Identify seasonal variations and effects quickly and easily so you can select the optimum PEF treatment conditions.
The Elea Cut Control measures the cutting force of tubers before and after PEF treatment then displays the results instantly.
CONSISTENT RESULTS
PEF treatment using the PEF Advantage Belt system gets rid of seasonal variation in raw produce firmness to provide an even and consistent cut throughout the year.
The PEF treatment intensity can be easily monitored with the Cut Control to identify the ideal parameters for the best possible product yield, quality and flexibility.
PORTABLE AND ROBUST
Elea's Cut Control is more cost-effective than a texture analyser and doesn't need an extra computer to display results. Its robustness and portability make it the perfect device for PEF Advantage Belt system process control in industrial production lines.
The device comes with a range of cutting grids, sample preparation grid and a handy transport case too.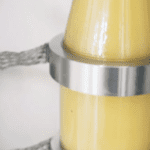 Elea-PEF-CoolJuice-Juice-chamber_736x736
PEF Juice
Elea-CoolJuice-System-Pilot-Test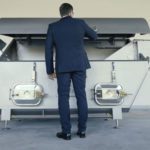 Elea-PEF-SmoothCut-one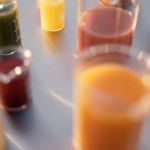 Elea-PEF-CoolJuice-Juice-selection
Elea-PEF-CoolJuice-Juice-selection-5
Elea-PEF-CoolJuice-Juice-selection-3
PEF Juice
Elea-PEF-CoolJuice-Juice-selection-2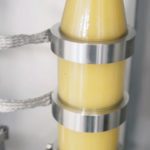 Elea-PEF-CoolJuice-Juice-chamber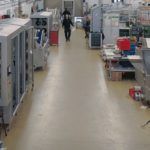 Elea-PEF-CoolJuice-factory
Elea-CoolJuice-Sysyem-2
Elea-CoolJuice-Support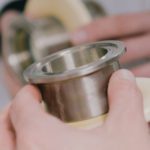 Elea-CoolJuice-Support2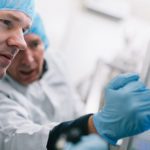 Elea-CoolJuice-Support-3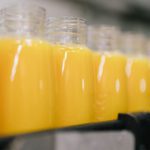 Elea-CoolJuice-orange-bottles
Elea-CoolJuice-Show
Elea-CoolJuice-lab
Elea-CoolJuice-factory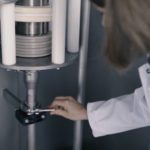 Elea-CoolJuice-Chamber-1